Fast-Track Your Certification
Leverage the experience you already have to earn your CFP®️ mark.
Your CFP® Certification May Be Closer Than You Think

Presented in two phases, our Capstone Course consists of both online, self-paced study and live online instruction.
If you have one of the following credentials, you are automatically eligible to sit for your CFP® exam once you complete this course*:
Ph.D. in business or economics

Doctor of Business Administration

Licensed Attorney – inactive license acceptable

Licensed Certified Public Accountant (CPA) – inactive license acceptable

Chartered Financial Consultant (ChFC®)

Chartered Financial Underwriter (CLU)

Chartered Financial Analyst (CFA®)
CFP® certification from the Financial Planning Standards Board Ltd. (FPSB) Affiliate located in your territory of residence outside the U.S.
*The deadline to complete this CFP Board approved Capstone Course is approximately one month prior to the CFP Board's Education Verification Deadline for each exam. See exam dates and pricing.
Consisting of three online, self-paced learning lessons and a midterm exam, this phase introduces students to the financial planning process and teaches them to gather and analyze client data, develop recommendations and understand a complete financial plan presentation.
Consisting of live online lectures that students may attend or playback at their convenience, this phase lets students watch the instructor develop and deliver a financial plan, then use the same techniques to assemble and present their own financial plan.
Cases in Financial Planning, 3rd Edition, Michael A. Dalton, James F. Dalton, Kathleen F. Oakley (ISBN: 978-1-936602-19-3) is included in the cost of the program. You'll learn essential principles of financial plan development at your own speed and when it's convenient for you.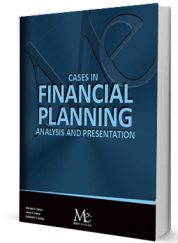 CFP® Certification Capstone



This option features blended coursework with self-paced and live-online instruction. Live-online classes are recorded and available for playback. Students can begin the course at any time. The Cases in Financial Planning ebook is included.
CFP® Certification Capstone
+ The Dalton Review®
Guarantee to Pass™

This package includes the Capstone course at left and The Dalton Review® Guarantee to Pass™. (View terms.)
For the Capstone course, the Cases in Financial Planning ebook is included. For the review course, please indicate which book type you prefer below and view class schedules.
CFP® Certification Capstone
+ The Dalton Review®


This package includes the Capstone course at far left and The Dalton Review®.
For the Capstone course, the Cases in Financial Planning ebook is included. For the review course, please indicate which book type you prefer below and view class schedules.
What Our Students Say About Dalton
"I recommend Dalton's CFP study program to anyone who is planning to sit for the test.  It is thorough, well guided, and offers many resources for individual support.  I can honestly say that I went into the exam KNOWING that I was going to pass."
Amanda B.
"It came down to the enrollment advisor's responsiveness in addressing my questions/concerns as primary and then the ability to be flexible with online courses and working through the coursework. Absolutely would recommend Dalton! After having taken the exam (and passed!) last week, I appreciate Dalton's questions even more as they were more realistic to what I saw on the exam. Thank you! Keep up the good work!"
Morgan B.
"Combined with hard work and dedication, Dalton Education made sure I had what was needed in order to succeed. Without their experience, diligence, and structure, I would have spent more time worrying about what to study and when rather than putting in the hours needed to pass. Dalton knows how to get it done the first time around!"
Monica Y.
"I have thoroughly enjoyed the Dalton Education CFP study program. I completed the 10 week review for the exam, including a 4 day live review. I successfully passed the CFP exam and I owe my success to Dalton and their incredible team of instructors. The Dalton materials, coursework, virtual classroom and schedule are not only intuitive and user friendly for a working mother, but they are top notch. I felt prepared for the exam, and after passing the exam I realized how Dalton had not only prepared me for everything but they over prepared me. I have a deep understanding for financial planning, and I look forward to taking my career to the next level. Thank you Dalton! A huge shout out to a team of highly intelligent and helpful instructors!"
Lindsay W.
"Dalton provided me the materials, resources, and structure that I needed to complete my certification. From the beginning, I greatly appreciated a detailed schedule for staying on track with the material while allowing you the flexibility between deadlines to manage your work and personal life alongside my certification work. It helped me plan study time accordingly and gave me a practical benchmark for preparation time. That said, each professor teaching the material stood out to me whether it was because of their experience with the CFP exam, pedigree, and/or knowledge and presentation of the material."
Forrest P.
"What I love about the CFP course through Dalton is the flexibility.  I have co-workers who are taking the program through other providers and they are stuck all day on a Saturday reviewing and taking tests – not for me.  Also, the exam prep materials are amazing!  I love the flash cards and the Quick Sheets. The instructors are amazing and I have felt very supported along the way.  I would definitely recommend Dalton to others."
Jayln P.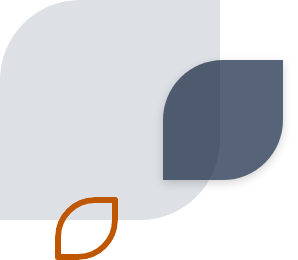 Want to learn more? Or speak to a team member?