The Dalton Review® Faculty
Our leaders, instructors and team.
Mr. Belyeu is president of Cornerstone Financial Planning, a financial planning practice concentrating on comprehensive financial consulting for individual and small to medium size businesses. Mr. Belyeu has over 27 years in the financial services industry, which includes countywide manager and First Vice President of Private Banking for SunTrust Bank. His degrees include a BS from the University of Florida and Master of Business Administration from the University of Central Florida. Mr. Belyeu has over 25 years of teaching experience which includes all modules of the CFP® certification education program and review courses, both in a traditional classroom and live, over the Internet.
Chris White is a Certified Financial Planner™ practitioner and has a career in financial services spanning 25 years. Chris has professional experience as a financial planner, investment advisor, insurance specialist, trust officer, retirement plan specialist, relationship manager, and tax return preparer. Chris has spent most of his career providing guidance and services to high net
worth clients and families, business owners, and high income individuals and families.
Peoples Bank makes available a full line of financial services for businesses and individuals, including investments, trusts, life insurance, financial planning and retirement plans.
Chris's educational background includes a Bachelor of Science degree. in Accounting from the
University of Cincinnati and a M.B.A. with a concentration in Taxation from Xavier University. Chris also teaches the CFP® curriculum at Xavier University and in private classrooms, both virtual and traditional.
Dr. Coleman's teaching experience spans 15 years, including undergraduate, graduate and Executive MBA programs at Troy University, Mercer University and Dalton State College. In addition, as Vice President of Market Results, a financial planning training and consulting firm, he has helped hundreds of candidates pass the CERTIFIED FINANCIAL PLANNER™ exam over the last decade. Prior to his academic career, Jim spent over a decade in public accounting and corporate management, concluding with the position of Managing Director of Public Relations at Federal Express, where he was responsible for the company's global public and investor relations activities. His degrees include a MS and Ph.D. from University of Alabama as well as BBA in accountancy from University of Mississippi.
Randy Gardner,
JD, LLM, MBA, CPA, RLP®, CFP®
Randy Gardner, JD, LLM, MBA, CPA, RLP®, CFP® is the Founder of Goals Gap Planning, LLC, a holistic
personal financial planning firm, the Director of Education for the Garrett Planning Network, and an
instructor for Cerifi. Randy also works as a tax and estate planning attorney with Estate Plan, Inc..
Previously, Randy was a Professor of Tax and Estate Planning at the University of Missouri.

Randy is the coauthor of the books, 101 Tax Saving Ideas (with Julie Welch) and WealthCounsel Estate
Planning Strategies (with Leslie Daff). Randy serves on the Editorial Board of The Journal of Financial
Planning and has written over 100 articles for publications, such as The Journal of Financial Planning and
Tax Adviser.

Randy earned: a Bachelor of Arts degree, cum laude, from Harvard University; his JD and MBA degrees
from the University of Kansas; and a Master of Laws in Taxation from the University of Missouri.
Joseph M. Gillice,
MBA, CPA, CFP®


Mr. Gillice is a co-founder and President of Dalton Education, LLC. Previously, Mr. Gillice was Director of University Programs for BISYS Education Services, where he implemented and managed financial planning programs at Georgetown University, Duke University and many others. Mr. Gillice is a former adjunct faculty member at Georgetown, Northwestern and Duke Universities where he taught financial planning, insurance and investment planning. He is the author of Financial Calculator Essentials, co-author of Fundamentals of Financial Planning, The Dalton Review Pre-Study Materials in Investment Planning and Fundamentals of Insurance Planning. Mr. Gillice has a Master of Business Administration from Georgia State University and a finance degree from Florida State University.
Brian J. Kallback,
CFP®, QPA, CLU®,
CTFA

Mr. Kallback serves as the Program Director for Loras College's CFP® Board Registered Minor in Financial Planning & Wealth Management. He teaches the program coursework, as well as personal finance, managerial finance, and general education courses within the Francis J. Noonan School of Business. He also serves as the faculty sponsor for Loras' FPA Student Chapter and the faculty advisor to the football and baseball programs. He has spoken at the CFP Registered Programs' Conference, the IPI Catholic Values' Investing Conference, and for many local organizations. Brian has been a first-round judge for the FPA/CFP®/Ameriprise Financial Planning Challenge, acts as a mentor within the CFP Board's Mentoring Program, and participates in the CFP Board's Item Writing Workshops. He is on the Editorial Advisory Board for the Journal of Financial Planning and Plan Consultant. Brian serves as an instructor and a member of the project team to Dalton Education and has been published in the Journal of Financial Planning, Plan Consultant, bizTimes, 401(k)Specialist.com, and WalletHub.com. He owns Vine & Fig Tree Wealth Planning, LLC, which is a fiduciary consulting firm that focuses on employee education, financial planning consulting, collaborative divorce, and continuing education sessions. Prior to his time in academia, he worked in personal wealth management and qualified plan recordkeeping.
Mr. Klein is an Expert in the Life Insurance Industry. He is currently a Regional Director for a National Brokerage Agency responsible for promotion of Life Insurance products in several Broker Dealers that includes Wells Fargo, Raymond James and Stifel Nicolaus, as well as with independent Insurance Agents. David is actively involved in recruiting Independent Financial advisors and Insurance Agents. He conducts Point of Sale meetings, as well as educational seminars and workshops for both client and producer goups. David provides sales assistance to advisors and agents and leverages in-depth product knowledge and sales leadership expertise to establish strong relationships throughout the U.S. Mr. Klein is a CFP® Certificant and has a BS from the University of Florida. Mr. Klein is a technical editor of The Dalton Review for the CFP® Certification Examination.
Thomas P. Langdon, J.D., CPA, CFA, CFP®, CLU, CEBS
Mr. Langdon has held numerous leadership positions, having served on the Board of Examiners of the CERTIFIED FINANCIAL PLANNER™ Board of Standards, as academic advisor to the Society of Financial Service Professionals Business and Compensation Planning Section and as an education committee member for the Financial Analysts of Philadelphia. Mr. Langdon's articles have appeared in Financial and Estate Planning Quarterly and The American Bar Association Small Firm Digest, among other publications.
Christopher J. Tuttle, CFP®, EA, CLU, ChFC®, AEP, MBA

Christopher Tuttle has extensive experience in the financial services industry as an independent wealth management consultant. He has taught the entire CFP® curriculum, including review courses for the National Certification Exam, for two decades.
Chris has an undergraduate degree from Colgate University and a Masters Degree in Business Administration from New York University. He has been a CERTIFIED FINANCIAL PLANNER™ since 1999, and also holds the CLU, ChFC®, and AEP designations from The American College. Chris is an Enrolled Agent with the IRS, and is an NTPI Fellow with The National Association of Enrolled Agents. He is a lifetime qualifier for The Million Dollar Roundtable.
Chris owns a corporate Registered Investment Advisor (RIA) with his CFA® partner—Tuttle Financial Services, Ltd.—and is affiliated with an independent Broker Dealer, where he holds the FINRA Series 7, 63, 65, and 24 licenses.
Mariette T. O'Malley, CPA, JD, CFP®


Mariette O'Malley is a tax partner in private practice focused on individual tax and financial planning issues. She is a frequent lecturer on tax and financial matters to local business and civic groups, a contributing speaker to the American Institute of Certified Public Accountants (AICPA) and a contributing author to CPE course on 401(k) plans designed for the Internet. Ms. O'Malley has taught review courses for CPA exam candidates and the CFP® Certification Examination. She is a member of the American Association of Attorney-Certified Public Accountants, AICPA and American Bar Association.
John J. Pallaria,
ChFC®, CRPS, CFP®,
EA

John Pallaria, ChFC®, CRPS, CFP®, EA, is Director of Business Development at The Principal Financial Group, focusing on developing and strengthening the channels in which Principal's various retirement products are marketed in New England. John joined Principal in 2003 and was previously the Account Executive Director where he led the team that services Principal's existing retirement plans. John is an adjunct faculty member at Boston University where he teaches Income Tax and Retirement Planning in BU's CERTIFIED FINANCIAL PLANNER™ program. He has taught previously in Merrimack College's (Mass) CFP® program. John received a BS in Business Administration from Merrimack College, an MBA from Southern New Hampshire University, the Chartered Financial Consultant (ChFC®) designation from The American College, as well as the Chartered Retirement Plans Specialist (CRPS) and Chartered Retirement Plans Counselor (CRPC) from The College for Financial Planning.
Sterling Raskie, Ph.D., MSFS, CFP®, ChFC®, CLU, MBA, EA
Sterling is a fee-only financial planner and investment advisor practicing in the Springfield, IL area. He comes from a broad background in insurance and investment planning working with individuals and companies from personal financial planning to corporate retirement plans. Additionally, Sterling is an adjunct professor and teaches for two different colleges. Sterling is a CFP® professional and works with Dalton Education teaching Fundamentals, Investments, and Insurance live review courses.
Ronald C. Scott, CFP®, AEP, EA, NTPI® Fellow, CFBS, ChFC®, CLU, CLTC, MBA
Mr. Scott is a Managing Director with MassMutual Financial Group, where he leads a team of financial planners and investment advisor representatives who concentrate on comprehensive financial planning and advanced estate planning for affluent families, professionals, and small-business owners. Mr. Scott has over 17 years of experience in the financial services industry, with roles ranging from Producer to Training Manager to Agency Sales Director to Advanced Markets Consultant to Director of Financial Planning. Additionally, Mr. Scott is an Enrolled Agent where he represents taxpayers before the IRS and State Tax authorities in matters of tax controversy, and owns a Tax Preparation Practice. He had spent his earlier years in industrial engineering, enterprise-wide systems implementation, and management consulting. His degrees include a BS in Mechanical Engineering from the Polytechnic Institute of NY and a Master Business Administration in Management Science from Pace University. Mr. Scott has 12+ years of instructing experience which includes a focus on the Tax, Retirement, and Estate Planning modules of the CFP® certification education program and review courses, both in a traditional classroom and live online. Mr. Scott also teaches Finance and Economics class at the undergraduate level.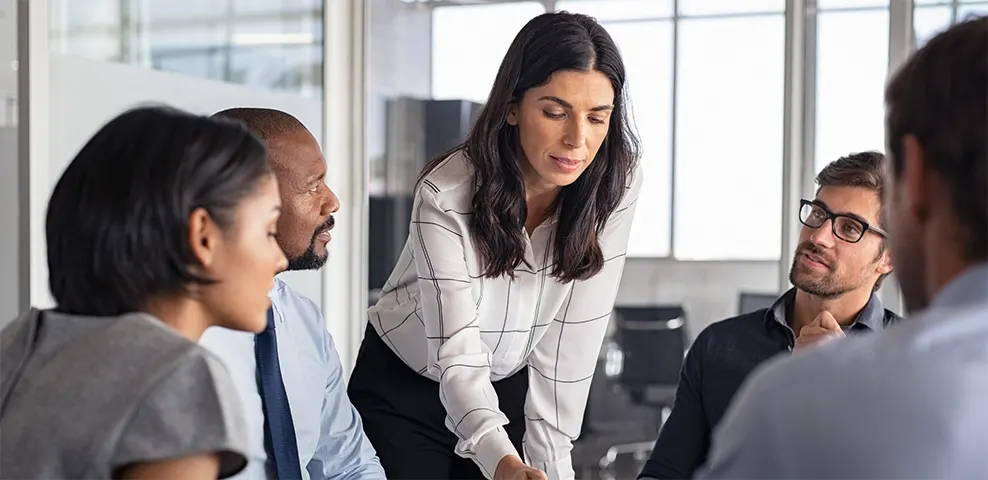 We're 100% committed to your success and are confident that if you complete Dalton's education and review courses as prescribed, you're going to pass the CFP® Exam with flying colors. We're so confident in fact, we offer a money-back guarantee.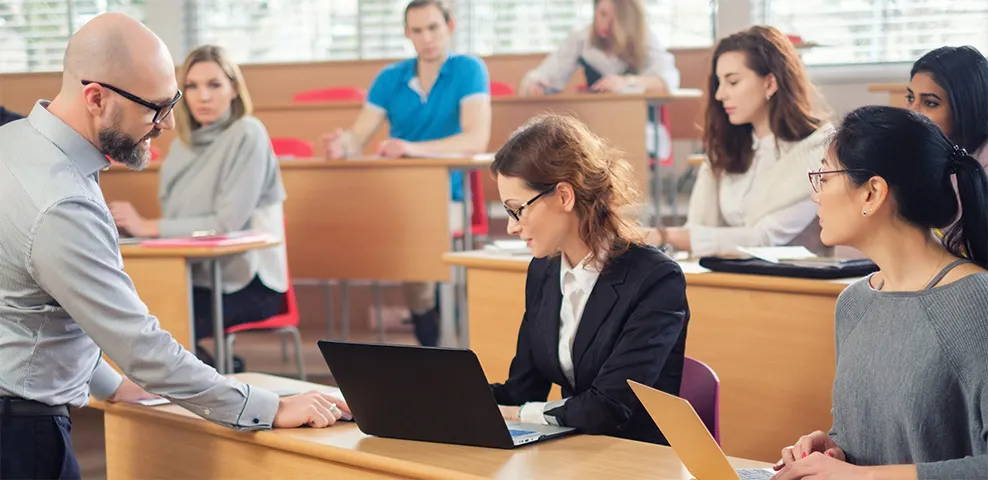 In you are interested in learning more about how to become a CFP® professional, you can sign up to attend one of our convenient online webinars OR watch a previously recorded information session.


What Our Students Say About Dalton
"I recommend Dalton's CFP study program to anyone who is planning to sit for the test.  It is thorough, well guided, and offers many resources for individual support.  I can honestly say that I went into the exam KNOWING that I was going to pass."
Amanda B.
"It came down to the enrollment advisor's responsiveness in addressing my questions/concerns as primary and then the ability to be flexible with online courses and working through the coursework. Absolutely would recommend Dalton! After having taken the exam (and passed!) last week, I appreciate Dalton's questions even more as they were more realistic to what I saw on the exam. Thank you! Keep up the good work!"
Morgan B.
"Combined with hard work and dedication, Dalton Education made sure I had what was needed in order to succeed. Without their experience, diligence, and structure, I would have spent more time worrying about what to study and when rather than putting in the hours needed to pass. Dalton knows how to get it done the first time around!"
Monica Y.
"I have thoroughly enjoyed the Dalton Education CFP study program. I completed the 10 week review for the exam, including a 4 day live review. I successfully passed the CFP exam and I owe my success to Dalton and their incredible team of instructors. The Dalton materials, coursework, virtual classroom and schedule are not only intuitive and user friendly for a working mother, but they are top notch. I felt prepared for the exam, and after passing the exam I realized how Dalton had not only prepared me for everything but they over prepared me. I have a deep understanding for financial planning, and I look forward to taking my career to the next level. Thank you Dalton! A huge shout out to a team of highly intelligent and helpful instructors!"
Lindsay W.
"Dalton provided me the materials, resources, and structure that I needed to complete my certification. From the beginning, I greatly appreciated a detailed schedule for staying on track with the material while allowing you the flexibility between deadlines to manage your work and personal life alongside my certification work. It helped me plan study time accordingly and gave me a practical benchmark for preparation time. That said, each professor teaching the material stood out to me whether it was because of their experience with the CFP exam, pedigree, and/or knowledge and presentation of the material."
Forrest P.
"What I love about the CFP course through Dalton is the flexibility.  I have co-workers who are taking the program through other providers and they are stuck all day on a Saturday reviewing and taking tests – not for me.  Also, the exam prep materials are amazing!  I love the flash cards and the Quick Sheets. The instructors are amazing and I have felt very supported along the way.  I would definitely recommend Dalton to others."
Jayln P.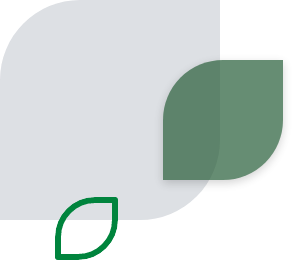 Want to learn more? Or speak to a team member?