An update for current and prospective students.
The Best CFP® Exam Preparation Available

Dalton Education provides students a premium CFP® exam preparation experience at prices comparable to or better than our competitors. Our students gain financial planning expertise and the confidence to succeed on the CFP® exam. The Dalton Review, a comprehensive regimen to prepare students to take and pass the CFP® exam, is a cornerstone of our approach.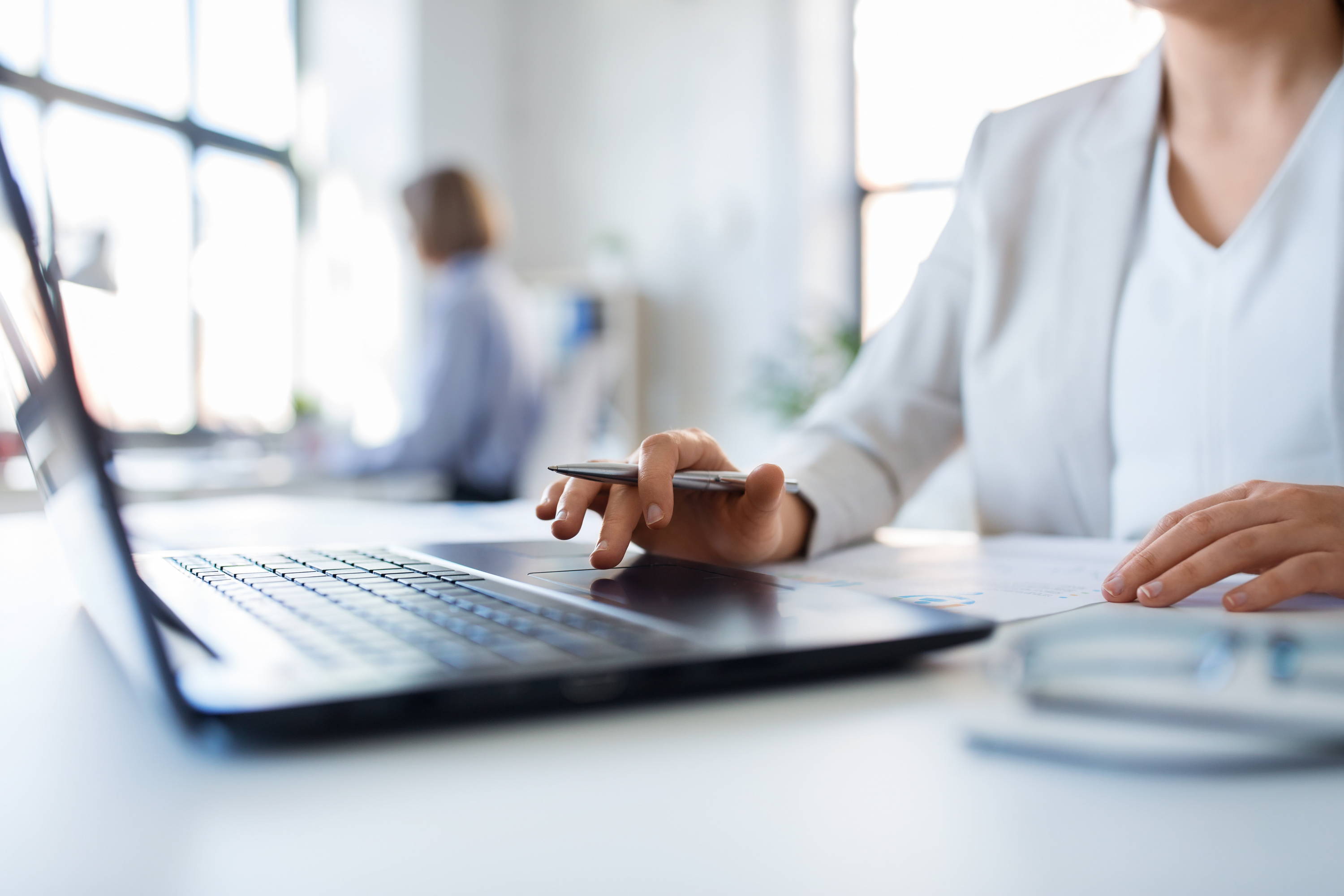 Frequently Asked Questions

What is The Dalton Review® for the CFP® Certification Examination?
Prior to taking the CFP® Certification Examination it is highly recommended that students take a review course for the CFP® exam. The Dalton Review® was developed by former members of the CFP® Board of Examiners (now CFP® Board's Council on Examinations) and has pass rates of 70-80% on the CFP® exam.
Visit The Dalton Review® for more information.
What are the benefits of The Dalton Review®?
The materials were developed by instructors that served on the CFP Board of Examiners (now CFP Board's Council on Examinations); all of them have taken and passed the CFP® exam. We guarantee our students' success by letting them take the review multiple times before the exam and again if they are not successful on the exam. We offer both virtual and traditional classroom learning options. Finally, if you attend our traditional classroom review you also have access to our virtual classroom review and all classes are recorded for playback.
How is your review different than other providers?
First, we have the best faculty in the country. Next, our materials are very exam-focused which enables your study time to be efficient. Additionally, we allow students to attend the review multiple times at no additional charge.
What are your pass rates?
Our pass rates are consistently 20-25% higher than the national average on the exam putting our pass rates between 70-80%.
What are the system requirements necessary to attend the online classes or watch recordings?
It is recommended that students have an operating system Windows 7 or higher or Mac OS 10.6 or higher. Students must be able to run, install, and configure programs and be able to store and retrieve documents and files on their computer. The latest version of Adobe Flash Player is also recommended for viewing the live classes. If you are unsure if you have appropriate permissions to save files to your computer, please contact your system administrator.
Are updated materials included in the initial purchase price of the review?
Students have the option to purchase updated review materials at a discounted price if they need to move their exam cycle to a new testing year. Review booklets and current year testbank are included in updated materials. This is completely optional; students can continue in the review program utilizing their initially purchased materials. Annual inflation-adjusted updates are provided to students to download if they choose not to purchase updated materials when moving to a new exam year.
Do I have access to instructors for questions while I'm studying?
Yes. Students have access to our instructors via email. Simply email your questions to: info@dalton-education.com and your instructor will respond to you.
Are the review materials accessible on mobile devices?
Online review materials are accessible on mobile devices. Review booklets can be accessed on portable devices if that option is chosen upon enrollment.
Who wrote your testbank and exam questions?
Our questions were primarily written by instructors that served on the CFP Board of Examiners (now CFP Board's Council on Examinations). In addition, we have all of the released questions from prior exams.
If I attend the traditional classroom review, do I still have access to the virtual classroom review?
Yes. One of the benefits of attending the traditional classroom review is that you also receive access to the virtual classroom reviews and recordings.
If I miss a live review lecture, can I replay the recording?
Yes. You will have access to recordings of all office hours and reviews after they occur until you pass the exam.
What is included with the price of your review?
Pre-Study Materials - including outline notes, exam questions, and review questions
Pre-Study Lectures - 25 hours of archived lectures covering the most difficult topics on the exam
Instructor Office Hours - access to instructors
Recorded Reviews - access to previous reviews that are recorded and available for playback
Handout Book - used during the review to follow along, work practice questions and take notes as needed
Live Lectures - 36 hours of live instruction either in the virtual or traditional classroom review
Testbank - Access to approximately 2,000 questions written by former members of the CFP Board of Examiners (now CFP Board's Council on Examinations)
Post-Review Office Hours - access to instructors for last minute instruction prior to the exam
Our Guarantee - you will pass the exam; otherwise, you may attend the review again at no charge
Can I transfer my access to others?
No. This program is not transferable to others.
What happens if I don't pass the exam?
You are welcome to attend our review again at no additional charge. In addition, you can work with our instructors during office hours on specific areas upon which you would like to improve.
Can I attend multiple sessions of one exam cycle?
Yes. Feel free to attend any of the virtual classroom or traditional classroom dates that are offered prior to an exam.
Can I take your review twice before I sit for the exam?
Yes, actually, we encourage it. The more times you hear the material the more likely you are to be successful on the exam.
Is the CFP® exam fee going to be reimbursed if I fail the exam?
No. Students are responsible for applying and paying for the exam on their own. Dalton Education will not reimburse or pay this fee.
Is The Dalton Review® for the CFP® Exam included in the price of the program?
No, The Dalton Review® is not included in the basic package, but is available in the Self-Paced + The Dalton Review® Package.
What is the refund policy?
Dalton Education must be notified of potential shipping errors and refund requests within five business days of receiving materials. If the materials have been marked, damaged, opened*, or are otherwise unable to be resold, we will not be able to refund the cost. Students must return materials by a trackable shipping method. Original and return shipping costs will not be refunded.
*For ebooks, must be less than 20% read.
Can I take the exam readiness quiz more than once in the same exam cycle?
No, students have one opportunity to take the quiz and must score 70% or above to recieve their money-back option. The exam readiness quiz is given to all Dalton Review® students two weeks prior to the actual CFP® exam.
If I take the exam readiness quiz, score 70% or higher and then for some reason defer taking the CFP® exam, do I need to take the exam readiness quiz again?
Yes, you would need to take the exam readiness quiz a second time and obtain a qualifying score of 70% or greater to receive the money-back option.

We're 100% committed to your success and are confident that if you complete our education and review courses as prescribed, you're going to pass the CFP® Exam with flying colors. We're so confident in fact, we offer a money-back guarantee.

What Our Students Say About Dalton
"I recommend Dalton's CFP study program to anyone who is planning to sit for the test.  It is thorough, well guided, and offers many resources for individual support.  I can honestly say that I went into the exam KNOWING that I was going to pass."
Amanda B.
"It came down to the enrollment advisor's responsiveness in addressing my questions/concerns as primary and then the ability to be flexible with online courses and working through the coursework. Absolutely would recommend Dalton! After having taken the exam (and passed!) last week, I appreciate Dalton's questions even more as they were more realistic to what I saw on the exam. Thank you! Keep up the good work!"
Morgan B.
"Combined with hard work and dedication, Dalton Education made sure I had what was needed in order to succeed. Without their experience, diligence, and structure, I would have spent more time worrying about what to study and when rather than putting in the hours needed to pass. Dalton knows how to get it done the first time around!"
Monica Y.
"I have thoroughly enjoyed the Dalton Education CFP study program. I completed the 10 week review for the exam, including a 4 day live review. I successfully passed the CFP exam and I owe my success to Dalton and their incredible team of instructors. The Dalton materials, coursework, virtual classroom and schedule are not only intuitive and user friendly for a working mother, but they are top notch. I felt prepared for the exam, and after passing the exam I realized how Dalton had not only prepared me for everything but they over prepared me. I have a deep understanding for financial planning, and I look forward to taking my career to the next level. Thank you Dalton! A huge shout out to a team of highly intelligent and helpful instructors!"
Lindsay W.
"Dalton provided me the materials, resources, and structure that I needed to complete my certification. From the beginning, I greatly appreciated a detailed schedule for staying on track with the material while allowing you the flexibility between deadlines to manage your work and personal life alongside my certification work. It helped me plan study time accordingly and gave me a practical benchmark for preparation time. That said, each professor teaching the material stood out to me whether it was because of their experience with the CFP exam, pedigree, and/or knowledge and presentation of the material."
Forrest P.
"What I love about the CFP course through Dalton is the flexibility.  I have co-workers who are taking the program through other providers and they are stuck all day on a Saturday reviewing and taking tests – not for me.  Also, the exam prep materials are amazing!  I love the flash cards and the Quick Sheets. The instructors are amazing and I have felt very supported along the way.  I would definitely recommend Dalton to others."
Jayln P.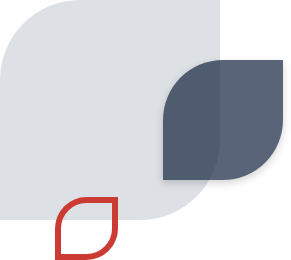 Earn your CFP® Certification