This Privacy Policy governs the manner in which Dalton Education LLC collects, uses, maintains and discloses information collected from users (each, a "User") of the www.dalton-education.com and all university partner websites ("Site"). This privacy policy applies to the Site and all products and services offered by Dalton Education LLC.
Personal identification information
We may collect personal identification information from Users in a variety of ways, including, but not limited to, when Users visit our site, register on the site, place an order, subscribe to the newsletter, fill out a form, and in connection with other activities, services, features or resources we make available on our Site. Users may be asked for, as appropriate, name, email address, mailing address, phone number, credit card information. Users may, however, visit our Site anonymously. We will collect personal identification information from Users only if they voluntarily submit such information to us. Users can always refuse to supply personally identification information, except that it may prevent them from engaging in certain Site related activities.
Non-personal identification information
We may collect non-personal identification information about Users whenever they interact with our Site. Non-personal identification information may include the browser name, the type of computer and technical information about Users means of connection to our Site, such as the operating system and the Internet service providers utilized and other similar information.
Web browser cookies
Our Site may use "cookies" to enhance User experience. User's web browser places cookies on their hard drive for record-keeping purposes and sometimes to track information about them. User may choose to set their web browser to refuse cookies, or to alert you when cookies are being sent. If they do so, note that some parts of the Site may not function properly.
How we use collected information
Dalton Education LLC collects and uses Users personal information for the following purposes:
To personalize user experience
We may use information in the aggregate to understand how our Users as a group use the services and resources provided on our Site.
To improve our Site
We continually strive to improve our website offerings based on the information and feedback we receive from you.
To improve customer service
Your information helps us to more effectively respond to your customer service requests and support needs.
To process transactions
We may use the information Users provide about themselves when placing an order only to provide service to that order. We do not share this information with outside parties except to the extent necessary to provide the service.
To send periodic emails
The email address Users provide for order processing, will only be used to send them information and updates pertaining to their order. It may also be used to respond to their inquiries, and/or other requests or questions. If User decides to opt-in to our mailing list, they will receive emails that may include company news, updates, related product or service information, etc. If at any time the User would like to unsubscribe from receiving future emails, we include detailed unsubscribe instructions at the bottom of each email.
How we protect your information
We adopt appropriate data collection, storage and processing practices and security measures to protect against unauthorized access, alteration, disclosure or destruction of your personal information, username, password, transaction information and data stored on our Site.
Sensitive and private data exchange between the Site and its Users happens over a SSL secured communication channel and is encrypted and protected with digital signatures.
Sharing your personal information
We do not sell, trade, or rent Users personal identification information to others. We may share generic aggregated demographic information not linked to any personal identification information regarding visitors and users with our business partners, trusted affiliates and advertisers for the purposes outlined above.
Compliance with children's online privacy protection act
Protecting the privacy of the very young is especially important. For that reason, we never collect or maintain information at our Site from those we actually know are under 13, and no part of our website is structured to attract anyone under 13.
Changes to this privacy policy
Dalton Education LLC has the discretion to update this privacy policy at any time. When we do, we will revise the updated date at the bottom of this page. We encourage Users to frequently check this page for any changes to stay informed about how we are helping to protect the personal information we collect. You acknowledge and agree that it is your responsibility to review this privacy policy periodically and become aware of modifications.
Your acceptance of these terms
By using this Site, you signify your acceptance of this policy. If you do not agree to this policy, please do not use our Site. Your continued use of the Site following the posting of changes to this policy will be deemed your acceptance of those changes.
Contacting Us
If you have any questions about this Privacy Policy, the practices of this site, or your dealings with this site, please contact us at:
Dalton Education LLC
www.dalton-education.com
3625 Brookside Pkwy., Suite 450, Alpharetta, GA 30022
877.426.2373
info@dalton-education.com
This document was last updated July 2021.
What Professionals Say About Dalton
"I recommend Dalton's CFP study program to anyone who is planning to sit for the test.  It is thorough, well guided, and offers many resources for individual support.  I can honestly say that I went into the exam KNOWING that I was going to pass."
Amanda B.
"It came down to the enrollment advisor's responsiveness in addressing my questions/concerns as primary and then the ability to be flexible with online courses and working through the coursework. Absolutely would recommend Dalton! After having taken the exam (and passed!) last week, I appreciate Dalton's questions even more as they were more realistic to what I saw on the exam. Thank you! Keep up the good work!"
Morgan B.
"Combined with hard work and dedication, Dalton Education made sure I had what was needed in order to succeed. Without their experience, diligence, and structure, I would have spent more time worrying about what to study and when rather than putting in the hours needed to pass. Dalton knows how to get it done the first time around!"
Monica Y.
"I have thoroughly enjoyed the Dalton Education CFP study program. I completed the 10 week review for the exam, including a 4 day live review. I successfully passed the CFP exam and I owe my success to Dalton and their incredible team of instructors. The Dalton materials, coursework, virtual classroom and schedule are not only intuitive and user friendly for a working mother, but they are top notch. I felt prepared for the exam, and after passing the exam I realized how Dalton had not only prepared me for everything but they over prepared me. I have a deep understanding for financial planning, and I look forward to taking my career to the next level. Thank you Dalton! A huge shout out to a team of highly intelligent and helpful instructors!"
Lindsay W.
"Dalton provided me the materials, resources, and structure that I needed to complete my certification. From the beginning, I greatly appreciated a detailed schedule for staying on track with the material while allowing you the flexibility between deadlines to manage your work and personal life alongside my certification work. It helped me plan study time accordingly and gave me a practical benchmark for preparation time. That said, each professor teaching the material stood out to me whether it was because of their experience with the CFP exam, pedigree, and/or knowledge and presentation of the material."
Forrest P.
"What I love about the CFP course through Dalton is the flexibility.  I have co-workers who are taking the program through other providers and they are stuck all day on a Saturday reviewing and taking tests – not for me.  Also, the exam prep materials are amazing!  I love the flash cards and the Quick Sheets. The instructors are amazing and I have felt very supported along the way.  I would definitely recommend Dalton to others."
Jayln P.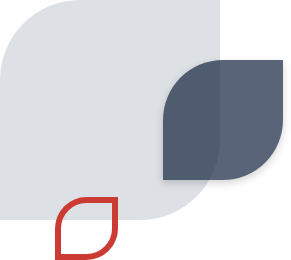 Earn Your CFP® Certification