Every Money Education™ text is a real textbook crammed with Key Concepts, Quick Quizzes, Clear Explanations, Illustrative Charts and Graphs, and End-of-Chapter Questions. Inside every text, you'll find more Explanatory Examples than any other such academic/reference text. Money Education authors and other seasoned financial experts are also available to answer questions and assist with curriculum design and teaching methodology.
Every title features the ideal mix of theory and application.

Most titles are available digitally and in print.

Digital titles read the text aloud.

Digital is mobile-friendly, compatible with both Android and iOS platforms.

All titles are designed for fast and easy learning.

Everything required by the CFP Board is included.

Authors are experienced teachers and practitioners.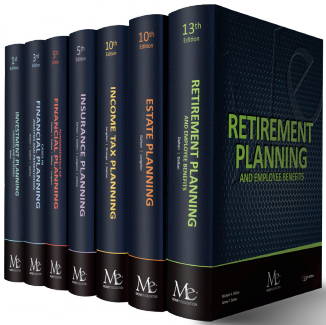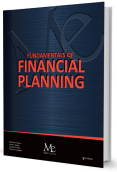 FUNDAMENTALS OF FINANCIAL PLANNING
7th Edition ISBN-978-1-946711-39-7
Here are all the essential basics of financial planning woven into the realities of working with real clients and building a successful practice. Using real data and relevant case examples, Fundamentals of Financial Planning takes you logically through the process of client behavior, motivation and risk management, education funding and investment management, and the critical influence of time on the value of money.
INSURANCE PLANNING
7th Edition ISBN-978-1-946711-31-1
Insurance is complicated, by design. Understanding it doesn't have to be. Life is a series of risk management decisions and that includes insurance. Here is how to know all the ways insurance can and should be used to mitigate risk. This text guides you through the basics of life, health, disability insurance, long-term care, property and liability insurance. Readers will soon understand risk retention, avoidance and shifts; and how to avoid the sidetracking of life plans by unexpected and uncovered risk.
Michael A. Dalton, Joseph M. Gillice, Thomas P. Langdon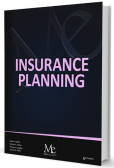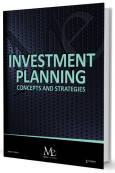 INVESTMENT PLANNING: CONCEPTS AND STRATEGIES 2nd Edition ISBN-978-1-946711-11-3
Our lives are all about investing in the future with hope of a return. The key is managing the risk of hope with knowledgeable expectations of return from an investment framework that includes preservation of capital, production of income, and growth in value. Investment Planning; Concepts and Strategy blends this theoretical investment framework with practical knowledge of securities, portfolio management, asset allocation and implementation.
James F. Dalton, James M. Forjan
INCOME TAX PLANNING
14th Edition ISBN-978-1-946711-09-0
How many Ph.Ds, JDs, CPAs, CFPs and CFAs does it take to write a really, really good text on income tax planning? Two, two, two, three, and one, respectively. Plus, every one of the text's authors has taught and practiced individual tax. That's a lot of brainy, real-world perspective packed into one book. Anyone who reads this text will come away with the confidence of understanding the Form 1040 and knowing how to competently prepare a return.
Michael A. Dalton, Joseph M. Gillice, Thomas P. Langdon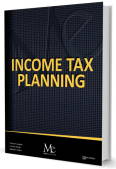 RETIREMENT PLANNING AND EMPLOYEE BENEFITS 17th Edition ISBN-978-1-946711-13-7
Everything about money changes with retirement. This comprehensive text explains all the ways to make retirement work. How much is needed to retire? How much money is really money in a retirement plan? With this text, you'll know. How can you save a business owner $40,000, while contributing only $200 for younger employees? Is it better to tax today or during retirement? The answers are inside.
James F. Dalton, James M. Forjan
ESTATE PLANNING
12th Edition ISBN-978-1-946711-00-7
That is the essence of Estate Planning: controlling the movement of money during life, and after death, so it goes where it is supposed to go—and not somewhere else. Inside this text are the six critical documents for estate planning that everyone needs; the certainties surrounding death taxes; the five types of property ownership; the hows and whys of interest transfer and taxation of loved ones; and probate— simplification and avoidance.
Michael A. Dalton, Joseph M. Gillice, Thomas P. Langdon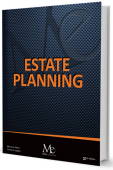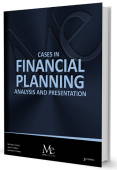 CASES IN FINANCIAL PLANNING: ANALYSIS AND PREPARATION 4th Edition ISBN-978-1-946711-68-7
Did you know that a personal financial statement is really a story? Better financial planners know how preparing and analyzing personal financial statements is not all numbers. Inside Cases in Financial Planning: Analysis and Preparation are the real stories of how to create a sound client relationship in order to implement a sound financial plan.
Michael A. Dalton, James F. Dalton, Katheleen F. Oakley
What Professionals Say About Dalton
"I recommend Dalton's CFP study program to anyone who is planning to sit for the test.  It is thorough, well guided, and offers many resources for individual support.  I can honestly say that I went into the exam KNOWING that I was going to pass."
Amanda B.
"It came down to the enrollment advisor's responsiveness in addressing my questions/concerns as primary and then the ability to be flexible with online courses and working through the coursework. Absolutely would recommend Dalton! After having taken the exam (and passed!) last week, I appreciate Dalton's questions even more as they were more realistic to what I saw on the exam. Thank you! Keep up the good work!"
Morgan B.
"Combined with hard work and dedication, Dalton Education made sure I had what was needed in order to succeed. Without their experience, diligence, and structure, I would have spent more time worrying about what to study and when rather than putting in the hours needed to pass. Dalton knows how to get it done the first time around!"
Monica Y.
"I have thoroughly enjoyed the Dalton Education CFP study program. I completed the 10 week review for the exam, including a 4 day live review. I successfully passed the CFP exam and I owe my success to Dalton and their incredible team of instructors. The Dalton materials, coursework, virtual classroom and schedule are not only intuitive and user friendly for a working mother, but they are top notch. I felt prepared for the exam, and after passing the exam I realized how Dalton had not only prepared me for everything but they over prepared me. I have a deep understanding for financial planning, and I look forward to taking my career to the next level. Thank you Dalton! A huge shout out to a team of highly intelligent and helpful instructors!"
Lindsay W.
"Dalton provided me the materials, resources, and structure that I needed to complete my certification. From the beginning, I greatly appreciated a detailed schedule for staying on track with the material while allowing you the flexibility between deadlines to manage your work and personal life alongside my certification work. It helped me plan study time accordingly and gave me a practical benchmark for preparation time. That said, each professor teaching the material stood out to me whether it was because of their experience with the CFP exam, pedigree, and/or knowledge and presentation of the material."
Forrest P.
"What I love about the CFP course through Dalton is the flexibility.  I have co-workers who are taking the program through other providers and they are stuck all day on a Saturday reviewing and taking tests – not for me.  Also, the exam prep materials are amazing!  I love the flash cards and the Quick Sheets. The instructors are amazing and I have felt very supported along the way.  I would definitely recommend Dalton to others."
Jayln P.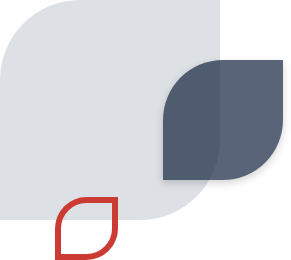 Ready To Begin Your Journey Towards
CERTIFIED FINANCIAL PLANNER™?